New Art Reveal: Brush Scape I
Sep 23, 2021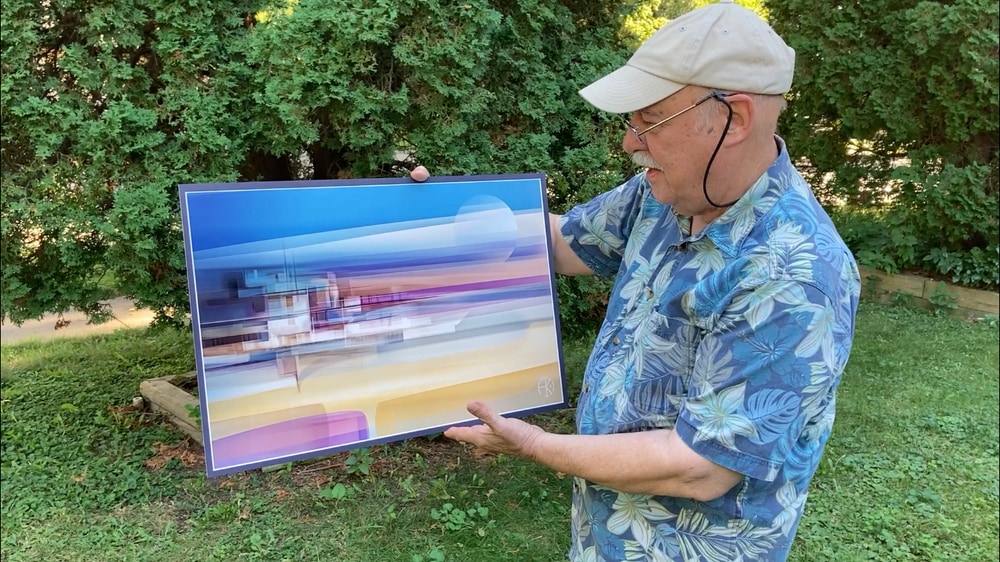 I am extremely pleased to present this new piece, simply called "Brush Scape I."
It was done completely in Photoshop.
I wanted to mimic translucent overlaying brushstrokes in a kind of watercolor vibe. I feel like this is a success at that.
In the video I'm showing it my new favorite media: a satin aluminum print.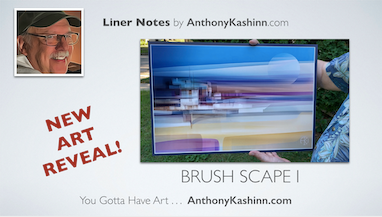 This print was unveiled publicly for the first time at the Wine Harvest Festival Art Show at the Cedarburg Cultural Center.
What I like about the metal print is it's extreme durability. It's easily cleanable, the color and detail very fine, and the bright satin finish doesn't have any glare like glass. It's lightweight and while framing is an option, it's not necessary.

How do you like Brush Scape I? What do you see in it?